All dogs are different and the guidelines should be adapted to take into
account breed, age, temperament and activity level of the individual dog.
When changing foods please introduce gradually over a period of two weeks.
Always ensure fresh, clean water is available.
Guidelines based on an active working dog.
60/40 Grain Free Puppy Chicken, Turkey, Salmon & Vegetables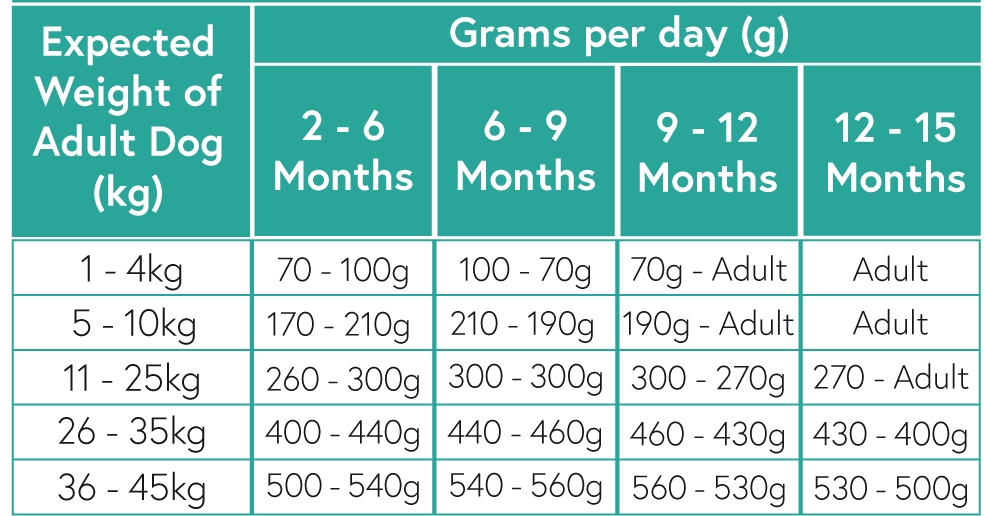 60/40 Grain Free Puppy Salmon, Haddock & Blue Whiting
55/45 Grain Free Chicken, Sweet Potato & Herb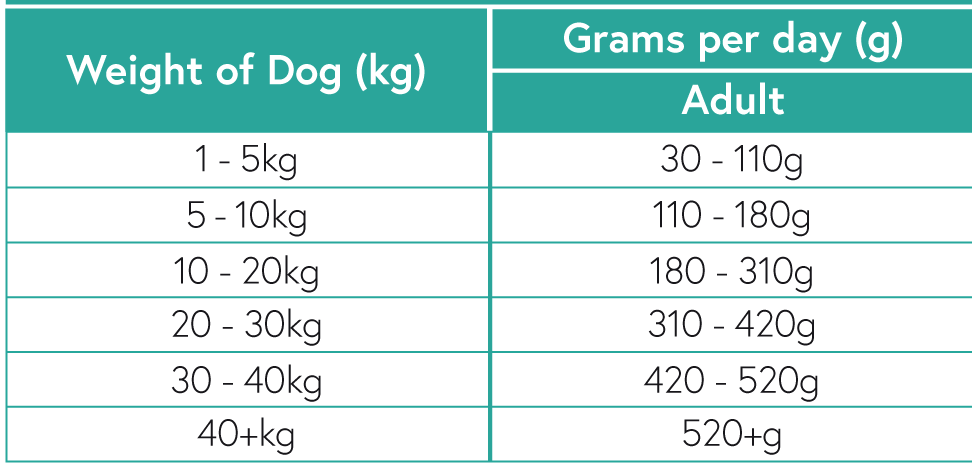 50/50 Grain Free Turkey, Cranberry & Sweet Potato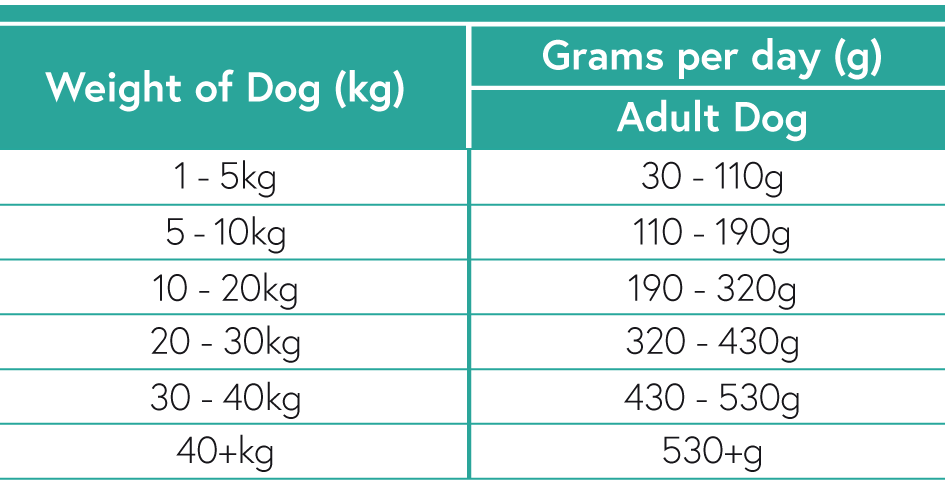 50/50 Grain Free Duck, Sweet Potato & Orange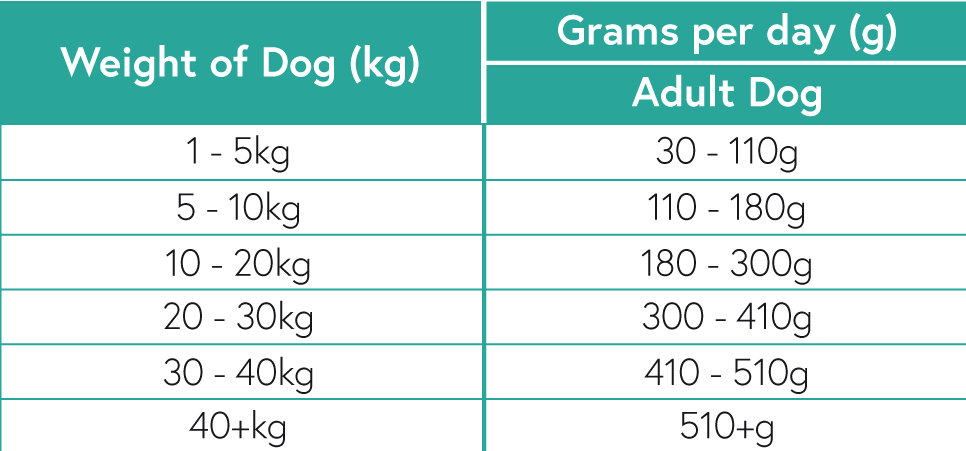 50/50 Angus Beef, Sweet Potato & Carrot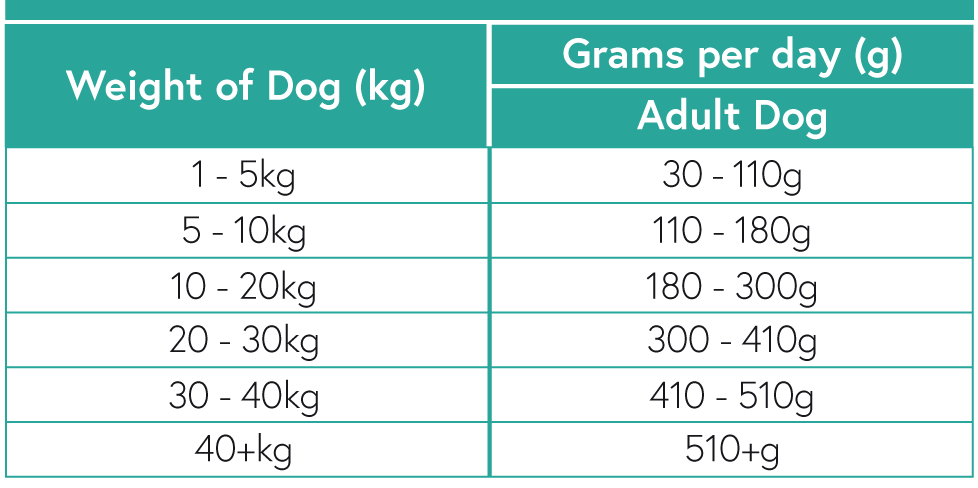 50/50 Grain Free Salmon, Trout & Sweet Potato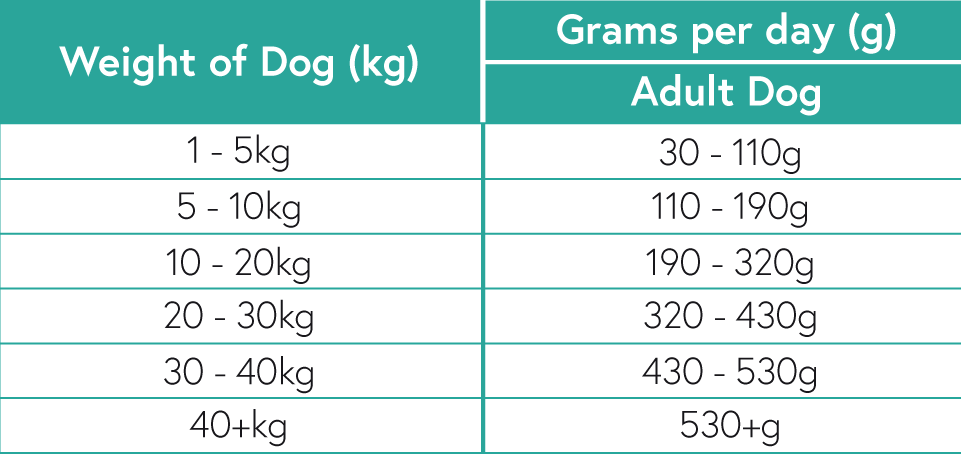 50/50 Grain Free Venison, Salmon & Cranberry